The perfect time to buy a bromelia is NOW!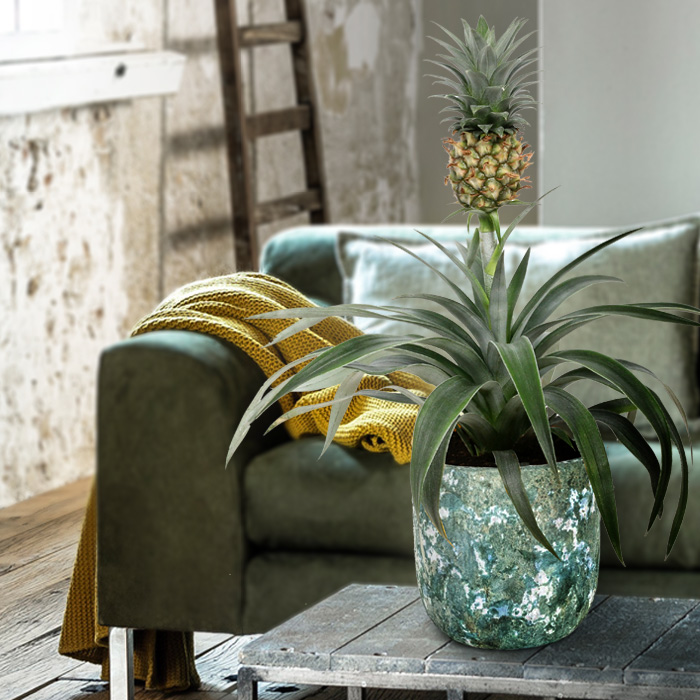 Meet the Plant
It is certainly the most famous among the bromelias but not known by this family name. Pineapple is the only bromelia with a delicious sweet edible fruit. This plant is also available as an ornamental plant. In that case, the fruits are a lot smaller and look like a mini pineapple growing in a Bromelia.
Nice to Know
The Pineapple plant is not grown for consumption but if you have patience and can wait until the fruit starts to turn orange and smell delicious then you can try taking a bite.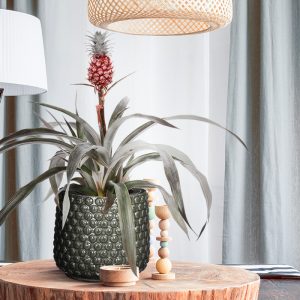 Anti Snoor Plant
Fed up with the snoring of your bedfellow, child or neighbour? You can stop searching for solutions, because the solution is here! The Bromelia Pineapple is THE anti-snore plant. In contrast to other plants, this plant produces oxygen at night. Because this oxygen widens the airways, you will snore less, or not at all!
And if it does not work? It will at least do no harm? Purchasing this plant is worth considering. Besides giving off a sweet scent and health benefits, it I also a beautiful decoration. This casanova will inspire much conversation in your atmospheric home!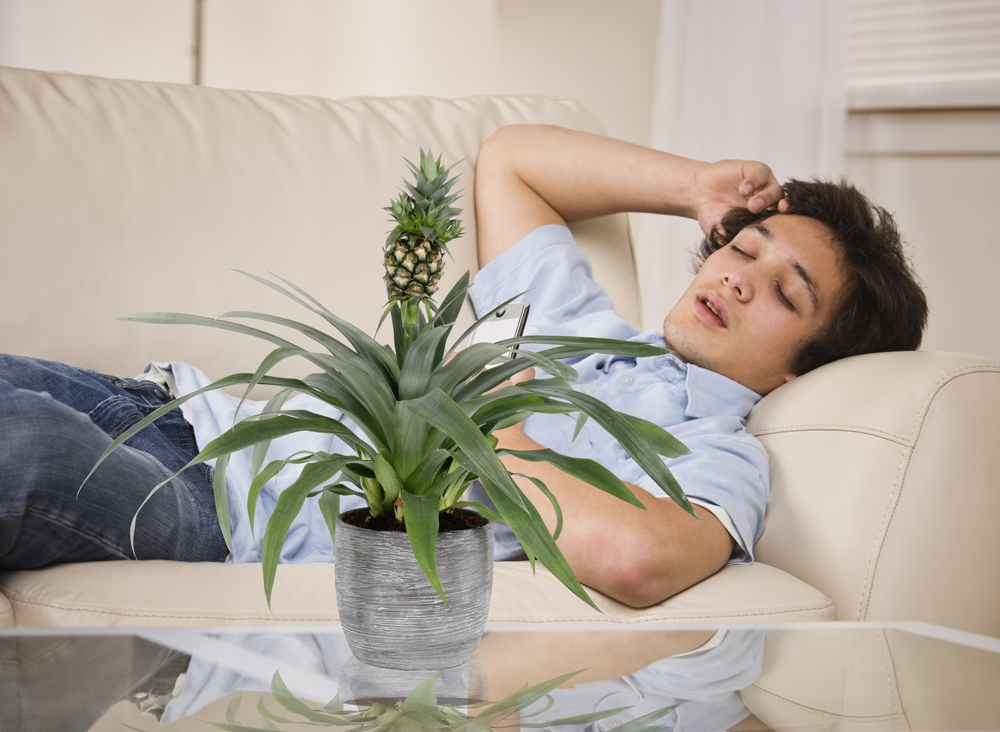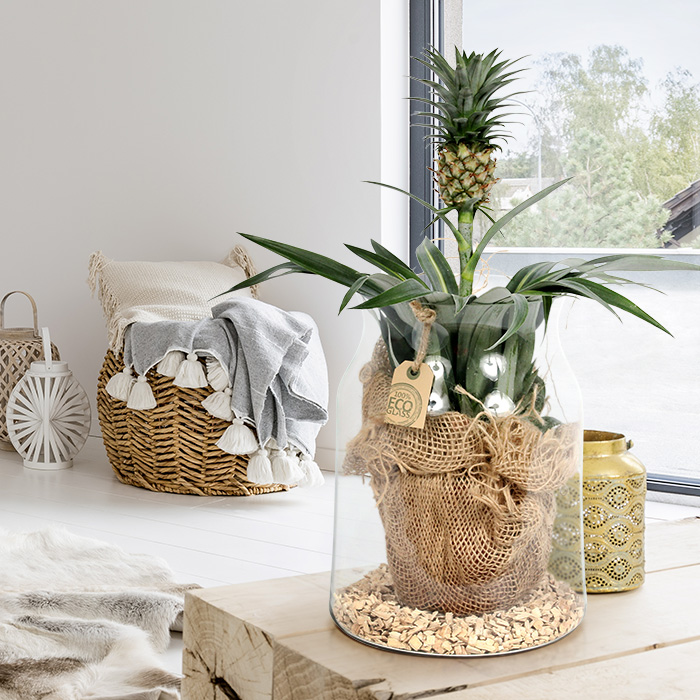 Name: Pineapple
Origin: mainly from Brazil around the Amazon.
Light: from light to very bright, never expose to direct sunlight.
Ideal temperature: 16-21 ° C
Watering: once a week
Fertilization: Not necessary, it's an easy pleaser!
Care
Place the pineapple on a well-lit area in the house away from direct afternoon sun. Give the plant water in the chalice, which is the heart of the plant from where the flower grows. From this heart, the plant feeds itself. Once the water is no longer visible the plant must be watered again.
@ananasspecialist
Lifestyle Your Bromelia Pineapple
Show us your pineapple-plant!
Select your best ananas shots and share them with us.
Your Online Pineapple Stores
Do you want to get rid of that snoring, or does this unique tropical plant fits your home perfectly. Stay online and order your Pineapple plant at one of these stores:
Contact Information
Bromelia Specialists Achterweg 11, 1424 PN De Kwakel, Netherlands
Certified